AOG – Aircraft on Ground Transport
A.O.G. – Aircraft-On-Ground
For over 25 years we have been collecting and delivering aircraft engines and precision aviation engineered equipment throughout the UK and Europe. LCS can react at any hour of the day or night to any AOG requirements -we can supply double manned teams to ensure the quickest delivery times by road as well as on board flight couriers for time critical deliveries.
Specialist 'Air-Ride' Vehicles
LCS Transport Ltd run a fleet of 'Air- Ride' vehicles (3.5t C/S vans to 40ft Artic) specifically developed for AOG movements to maximise the safety of sensitive equipment.
Aviation Security Approved
In this era of heightened security threats, airlines, airline cargo depots and military establishments need to take the necessary security precautions. LCS drivers are security checked and have been approved by the Department of Transport to CASPCO Aviation Security levels.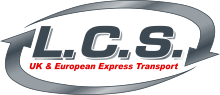 Call: +44 08458 822 833
Call: +44 01392 833 100
LCS Transport Ltd
Peamore Truck Centre
Alphington
Exeter
Devon
EX2 9SL
United Kingdom
Why Choose LCS Transport
What ever your transport requirement are, we are here to help and advise you with a time sensitive and cost effective solution. We have many years experience in the transport industry and we will be happy to answer any question that you may have.
– GPS Technology
– Customer Care Policy
– Uniformed Professional Drivers
– Non-Obligatory Quotations
– Friendly, Professional Team