LCS Transport – Specialists in Wide Load / Abnormal Loads.
Here at LCS we have the resources and experience to handle your wide loads up to 4.3 metres (14ft 1").
Using the Esdal System, we can plan the most appropriate route, notify police forces, highways and bridge authorities all along the road network.
Combined with two-way radio linked pilot / escort vehicles, we can ease the load through tight spaces and help keep the traffic flow moving.
Speak to one of our consultants for advice and quotations.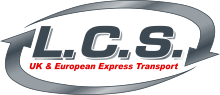 Call: +44 08458 822 833
Call: +44 01392 833 100
LCS Transport Ltd
Peamore Truck Centre
Alphington
Exeter
Devon
EX2 9SL
United Kingdom
Why Choose LCS Transport
What ever your transport requirement are, we are here to help and advise you with a time sensitive and cost effective solution. We have many years experience in the transport industry and we will be happy to answer any question that you may have.
– GPS Technology
– Customer Care Policy
– Uniformed Professional Drivers
– Non-Obligatory Quotations
– Friendly, Professional Team